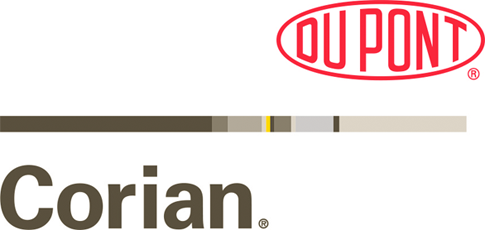 Benefits of Corian
Corian has a great many benefits for your home or workplace.
Corian's non-porous surface ensures that dirt and stains won't penetrate into your countertop, meaning that any marks and stains remain on the surface and can be easily removed.
Corian is heat-resistant up to 100 degrees Celsius, with any marks being easily erased without trace.
Corian is consistent; the color and pattern runs throughout the surface, and will not wear off through use.
Corian is versatile, able to be crafted into virtually any design you can imagine.
Corian is hygienic, with its non-porous surface preventing bacteria or mold from taking root.
Corian has great longevity, surviving the regular nicks and cuts that come from daily use.
Corian is environmentally friendly, with its renewable and durable surface meaning it will last longer and not require dangerous chemicals to clean.
Corian is safe, as it's a non-toxic, hypoallergenic and chemically unreactive material.
The benefits to Corian are nearly endless!