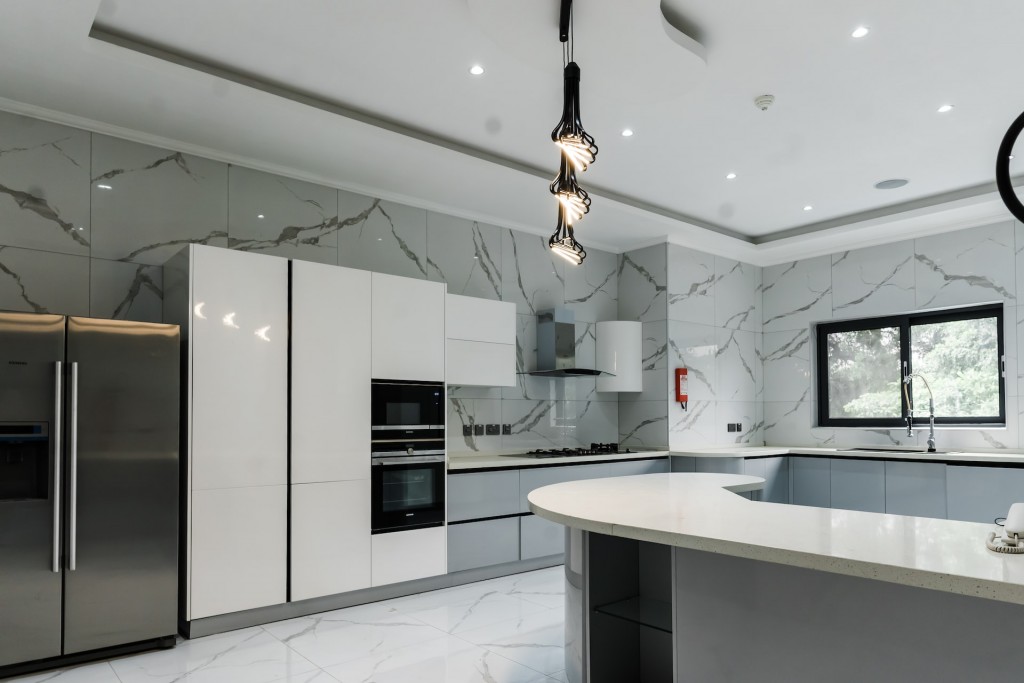 Solid Surface is the perfect addition to any kitchen, but it has special uses in modern kitchen design. The versatility of Solid Surface makes it great for simple or unusual designs. Plus, you can get it in virtually any color. Therefore, it's perfect for modern kitchen design, whether you opt for something basic, or a more unique spin on modernity.
Color Options Abound
If you don't know much about Solid Surface, you'll be pleasantly surprised to know that it's made from a liquid. It starts as a powder that has a reaction with water, just like concrete. After mixing it all together, the chemical reaction makes it heat up and harden into a strong, resilient material.
Because Solid Surface starts as a liquid, we can mix in pigments of any shade. Just like having a custom paint color mixed at your local hardware store, we can mix you up your desired color. That color will be mixed with the liquid, Solid Surface compound and make the finished product whatever color you desire.
What's even better? You can have more than one color! If you want a countertop with two or more colors swirled together, we can make it happen. We'll simply mix all of the desired colors, and carefully pour them into the same mold, swirling them together and then leaving them to harden as one finished piece.
Flexibility in Shape
The shape of your counter can also be customized. You may think of a countertop as being a rectangle, but a countertop can be any shape you want. With the help of thermoforming and post-production craftsmanship, we can customize the shape of your countertop.
You could have:
Curved edges and/or corners
Multi-level island countertops
A Multi-level bar space
Built-in trash chute
Built-in, colored, Solid Surface shelving
Custom Modern Kitchen Design Options
Modern kitchen design can mean one of two things, generally: modern, in the present-day sense, and modern, in the mid-century sense.
If you enjoy fresh, recent, design trends, you can incorporate those into your kitchen for a modern kitchen design. Solid black or white countertops fit into contemporary design, but can be made more current with a splash of color. Consider splatters of bright blue or red. These can be added while still working with Solid Surface liquid compound. When the entire thing hardens, your countertop will have a paint-splattered appearance. There are countless ways to go present-day modern and they're all up to you.
However, mid-century modern is also a lasting favorite in the interior design world. Consider a solid orange or green countertop to go with saturated wood tones and white accents. Contrasting, earthy tones are a hallmark of mid-century modern that can be perfectly captured with the color flexibility of Solid Surface.
Call us as Solid Surface Fabricator if you want your countertop to take on a modern kitchen design that can't be found anywhere else. We look forward to hearing from you and helping make your kitchen the best it can be.