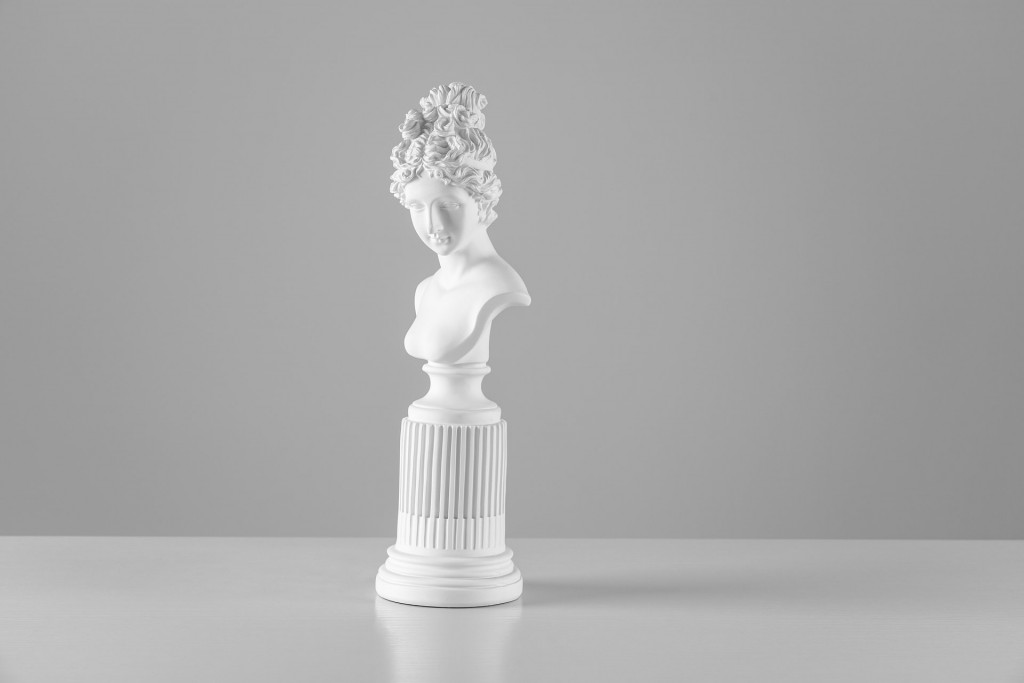 Solid Surface may be known for its use as a countertop material, but it's so much more than that. This material is so versatile, you can make countertop slabs or even creative projects with it. In fact, Solid Surface is made with a compound of powder and water. Therefore, you can start with any shape before beginning to alter it to your specifications. Check out how Solid Surface's creation flexibility can lend itself to sculptures and statues.
Carving, Crafting, Connecting
You can start with any size block or slab because Solid Surface starts with a compound. That makes it great for carved statues. Standard tools are all you need to start shaping a block of Solid Surface. Carving, cutting, and sanding are all effective ways of forming your desired shape. 
Plus, Solid Surface is easily connected to other Solid Surface objects by using liquid Solid Surface compound like glue and then sanding away any undesired seams. This can make it exceptionally good for built-in sculptures. Want to sculpt a unique and artistic addition to an existing Solid Surface counter? Simply create your addition and then use our compound to attach the addition permanently, making it a genuine installation.
Affordable Alternative to Stone
Sculpters looking to practice their craft can gain a lot from buying a block or slab of Solid Surface to practice on. Marble and other types of stone are extremely expensive. A small mistake can cost you thousands of dollars. Work on your skills with a forgiving material with much of the same qualities as stone.
Not only is Solid Surface cheaper than stone, it also offers some creative possibilities that natural stone simply can't. For example, you can customize your colors. Being made from a liquid means Solid Surface allows gradients, swirls, and splatters of color. Imagine the creative outcomes you could achieve by turning a gradiented block of Solid Surface into a bust. The possibilities are endless!
Sculptures and Statues with Longevity
Solid Surface isn't just strong in theory, it's strong in practice. We make Solid Surface to withstand the hardships of a kitchen counter as well as the continuous weathering of a Solid Surface roof. Therefore, sculptures and statues made with this material are safe to be placed indoors or outside. Consider garden decor or the possibility of a custom fountain centerpiece.
Seamless Repairs
One of the most important features of Solid Surface in regard to sculpture and statue applications is its longevity. Stone statues and sculptures are prone to chipping, cracking, and shattering. Solid Surface, on the other hand, is easy to repair. We can repair any cracks or chips by simply applying some of the liquid compound and then sanding away any seams.
Gradients and unique patterns are slightly harder to repair seamlessly, but it can be done with a little creative effort during patch application. Or, if you're a fan of the concept of kintsugi, you might even use a break as an opportunity to highlight the history of your statue. No matter what repair is right for you, we'll ensure your Solid Surface statue gets the best repair possible.