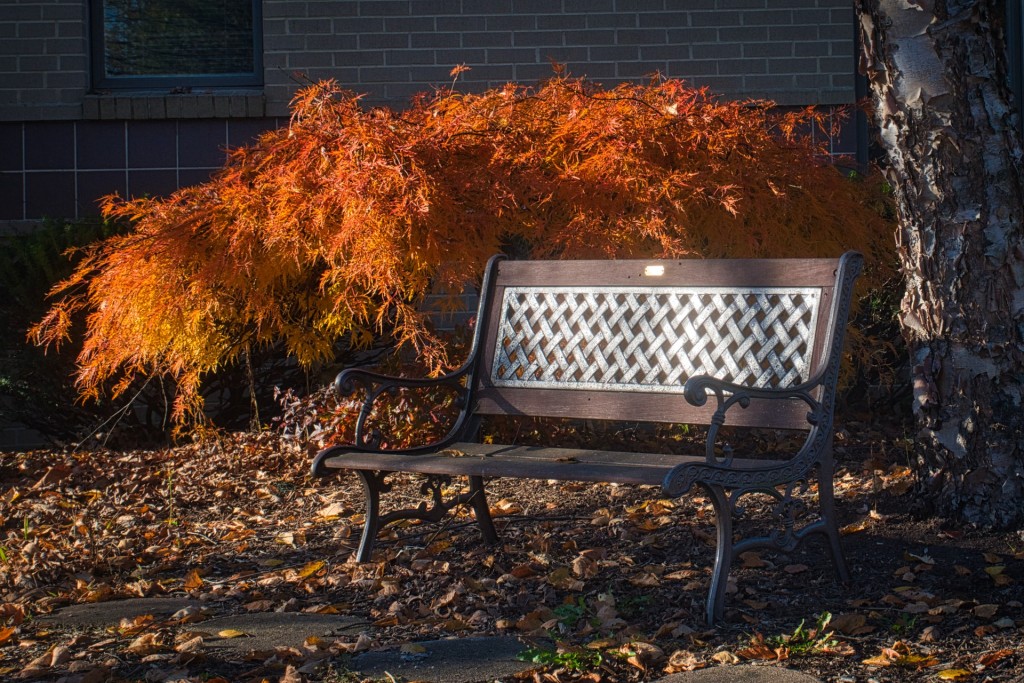 An outdoor bench can really change the atmosphere of any location. Whether that's a public park, outside a clinic, or in your own backyard, outdoor benches are an invitation to stay a while. "Sit back and relax," they say. "You don't have to go anywhere."
The question everyone is asking now is, "Where can I buy an outdoor bench?" The solution might not be what you expect. Let's look at how Solid Surface can provide you with the perfect bench, no matter your needs.
Outdoor Garden Benches
Do you have a garden that you love to spend time in? Make spending lunchtime amongst the flowers one step easier by giving yourself a comfortable place to sit.
While many people opt for cheap, plastic, outdoor benches for their gardens, it's easy for these to break. Plastic is sensitive to changes in the weather and can crack or split with the slightest provocation. Instead, choose something durable and long-lasting.
Solid Surface is made of a powder compound, like cement, which can be formed both before and after hardening. This makes it ideal for simple or complex shapes, like benches. Opt for floral engravings, artistic curves, or a blocky and practical appearance. The sky's the limit.
Office Exterior Benches
Having outdoor benches available at your office can make a world of difference for the morale of your employees and clients. These benches are a step up in accessibility, providing a place for people to rest. They also prevent the need to stand around while waiting.
Furthermore, outdoor benches provide a great place for office staff to spend their lunch break outdoors. Spending time outdoors is agreed by professionals, across the board, to improve both mental and physical health. Not only is it great for your body, taking thirty minutes to have a sandwich and watch the birds can make it easy to return to work with high spirits.
With Solid Surface, you can choose a bench style that resonates with your company's image. Go modern, contemporary, or fully artistic. Our wide array of color choices and design possibilities make it easy to get what you want.
Outdoor Benches for Parks
Placing outdoor benches along the footpaths of a park is necessary for visitor comfort and accessibility. However, store-bought benches are cheap and rarely stand up to the test of time and weather. Being placed outdoors, in a park, your seating truly needs to be reliable. Solid Surface is perfect for that.
Because Solid Surface is made for utility, most frequently seen in countertops, benches made from this compound are ready to handle frequent use from park guests. Not to mention, because Solid Surface is made from a compound, any color or pattern that you choose for your bench will be consistent throughout. That means even years of surface wear and tear won't diminish the beauty and vibrancy of your Solid Surface park bench.
Even better: because Solid Surface can be sculpted, carved, and so much more, it's easy to customize. Immortalize the names of donors and contributors to the park's conservation efforts. Create a memorial for someone in the community. Make your benches monuments to the people your community finds important, and let Corian help you make it happen.