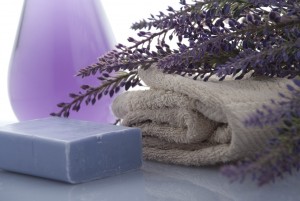 Putting money into remodeling or updating a room is truly a worthy investment. But it is an investment even so. Let's make sure your money goes toward the right fixtures for your new bathroom. Today, Corian has broken down some trends and rules for your bathroom color palette to make them easy to digest!
Resale
Why does color palette matter? Well, it's simple: ensuring your bathroom looks up to date will guarantee better resale value. This is especially important if you're a landlord. Because renters often come and go by the year, you'll want your house to be as up to date as possible. Otherwise, it will quickly lose value due to style aging.
Personal Style
When choosing colors for your bathroom, it's important to make sure what you choose aligns with your own personal style. There are many different trends in bathroom design and one of them is bound to work well with your personal color preferences. So, while reading up on trends, if you find something you can adjust to or adapt to fit your style, there's your key!
Style Trends
There are a lot of different things trending right now, which gives us a lot of flexibility when choosing what we like! Here are some style trends you might consider incorporating.
Focus walls are very on trend right now. This is when you put a standout color or pattern on one wall. In a bathroom, a good place for this is behind the sink!
Marble slabs are very popular right now. These are great for countertops or for shower walls. People are after the clean-looking white and grey as a base for their palette. Marble, however, has some downsides. It's expensive, easier to damage, and impossible to repair seamlessly. This is why we recommend using Solid Surface from our terra collection! You can get the same clean, white surface with a lot more benefits.
Concrete is also becoming a popular style. It's being used for bathroom walls, floors, and/or sinks. Its refreshing, industrial appearance is paired nicely with warmer fixtures, making a balanced, eclectic interior. Solid Surface offers fantastic alternatives to concrete. We have a pattern specifically designed to take on the appearance of concrete. The difference is that Solid Surface is lighter, more durable, and easy to repair without replacing entirely. Solid Surface also has more flexibility in shape.
Marble Sinks can give a bathroom a real sense of luxury. Unfortunately, marble sinks come with the same drawbacks as marble walls or countertops. They can break and aren't easy to repair. They're also expensive. Marble sinks in particular can get serious buildup on them and are difficult to clean because of it. Solid Surface, on the other hand, is easy to repair and won't get the same buildup natural stone does. But this is a sink, not a countertop! Fortunately, Corian offers Solid Surface sinks as well!