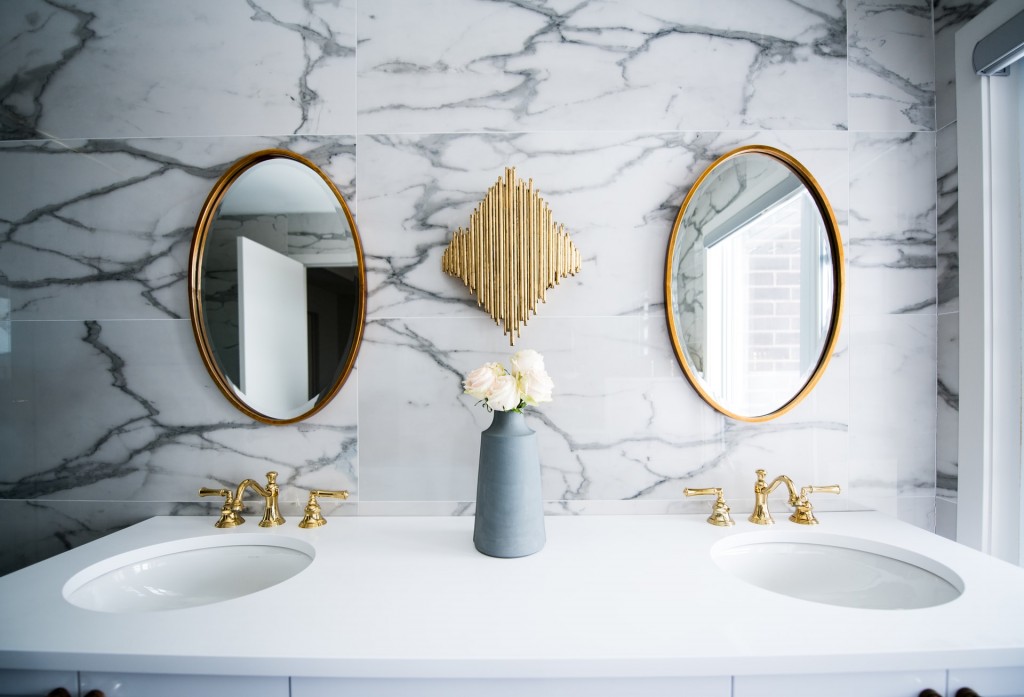 You might have heard of Solid Surface before, but it was probably in regard to countertops. Did you know that Solid Surface can be used for a lot more than countertops? This versatile material can be used for anything from countertops to sculpted furniture. However, today, we're going to focus on how Solid Surface can be used in construction. That's right – Solid Surface can even be used in building. So, here are some great Solid Surface construction applications.
Roofing
While there are better material choices for peaked roofing, a flat roof can't be done better than with Solid Surface. Flat roofing is great for contemporary homes, stylized shops, and much more. If you're interested in flat roofing, contact us about Solid Surface Exteriors.
Solid Surface Exteriors are so durable, reliable, and heavy duty that they're even used to cover The Pompeii Archeological Park. The protectors of these archeological sites know they can rely on Solid Surface to keep rain and other debris from wearing away at priceless artifacts and fossils. If Pompeii can rely on Solid Surface for flat roofing, so can you. 
Columns
Likewise, Solid Surface also makes for great columns. Because Solid Surface can be formed into just about any shape, this is easy to accomplish. Cylindrical columns, square columns, and even hexagonal columns are achievable with Corian.
These columns are great for really regal interiors or, can be used at the entrance of a porch. If you like craftsman style houses, Solid Surface may be invaluable.
Solid Surface is a fantastic alternative to cement or wood because it's customizable and easy to spot repair. If your column gets a crack, dent, or break, we can repair it easily. By simply applying more of the compound in its liquid state and then sanding over it once it's dried, your column will look good as new.
Shower Walls
Don't stop just at practical uses. Solid Surface can also be used for aesthetic reasons. Do you love the look of granite, marble, or other such minerals? You can save money and get a copycat with Solid Surface. Instead of wasting money on the real thing to line shower walls that most people will never see and appreciate, opt for the more durable alternative.
Solid Surface can be made to look like popular minerals. The thing is, it's even better than the real thing. Not only is it more affordable, it's stronger, less prone to cracking, and easy to repair if it does. If natural minerals crack, there's no way to fix them without the fix standing out from the original material. Solid Surface, on the other hand, can be repaired so that the fix is seamless. It's like the crack never happened to begin with.
Backsplashes
Similarly, you can also use Solid Surface for backsplashes. This is especially great for the wall behind a bathtub. Implement Solid Surface in soaker bathtub stairs and the frame surrounding the tub. With the right color and pattern choice, this can make your bathtub look even more luxurious.
Give us a call if you want to bring Solid Surface into your home or business. We look forward to answering your questions and helping with your order.