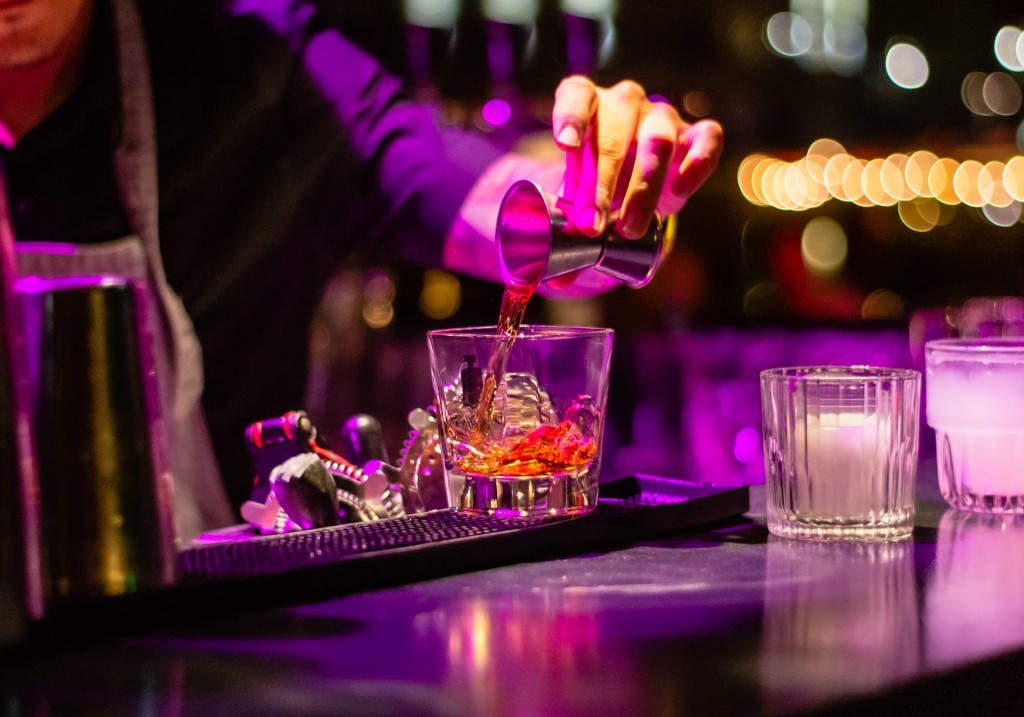 Who doesn't love hanging out outdoors with friends and family? With COVID still kicking, small gatherings are still safer held outdoors anyway. Good thing it's such a good place for socializing. However, your outdoor socializing could be better – if you had a wet bar! Solid Surface is the missing piece of the puzzle when it comes to building a durable outdoor wet bar for your patio. Here's how we can help.
Custom Wet Bar Countertop
If you want a durable outdoor wet bar for your patio, there are a few reasons to consider Solid Surface. The first reason is that Solid Surface is completely customizable. When you build a new wet bar for your patio, you want it to reflect your personal sense of style. Using a material as flexible in style as Solid Surface means creating a countertop that's exactly what you want.
Solid Surface is made using a liquid compound, like cement. We pour that compound into a mold and then let it set. However, unlike cement, when Solid Surface has set, we can heat it up and reshape it. This process is called thermoforming. Thermoforming, combined with our ability to make Solid Surface any color or pattern we want, means a custom wet bar countertop that's one of a kind.
Damage Resistant and Easy to Repair
Solid Surface isn't incredible just because of its appearance. It also has an unrivaled durability. This countertop can handle all the usual wet bar activities and then some. Things outside are a bit more chaotic than the average kitchen. There's wind, sports, and people, who can get rowdy when drunk. If something falls into the wet bar and impacts it, it's not likely to break.
The cool thing is that, even if something heavy enough manages to break or crack a Solid Surface outdoor wet bar, it's easy to repair. You can't say the same for most other countertops. Something made of natural stone will be impossible to repair without visible repair lines. A countertop made of wood and tile will be have many tiles shattered if something really heavy impacts with it. Tiles are very difficult to replace nicely.
With Solid Surface, even if the wet bar countertop is broken into three pieces, you can simply apply some of the Solid Surface liquid compound of the same color like glue and let it set. When the liquid has set, it will be just as durable as it was before. It can then be sanded down to be perfectly flat and look just like new.
Durable Outdoor Wet Bar
With a durable outdoor wet bar for your patio, you can host gatherings with friends and family that bring a little joy to everyone. The weather may be inhospitable at the moment, but summer will be back before you know it. Get started on your wet bar now and prepare for the warmth of spring and summer. Because nothing makes a summer day go by faster than hanging out with friends and pouring a cold mixer at the bar without ever going back inside.