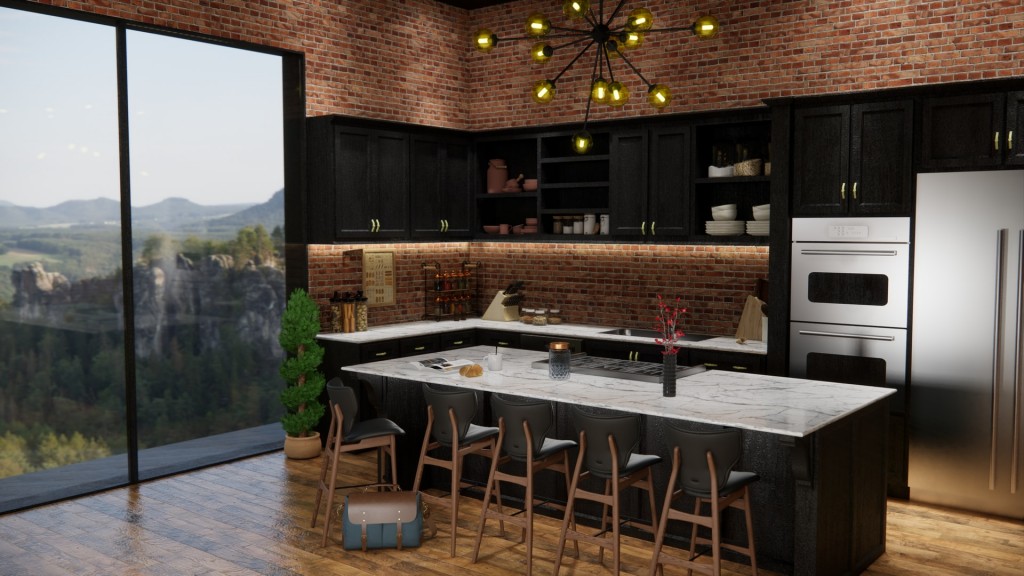 Kitchen space is one of the most vital parts of any functional home. When your kitchen is lacking in counter space, it can make meal prep a nightmare. Plus, so many of us have unused space in the center of the kitchen. Here's why you should expand your kitchen with an island bar with help from Solid Surface.
Add Counter Space
Trying to cook without enough counter space is a real nightmare. Making a decent home-cooked meal means having space for cutting vegetables, prepping meat, and mixing ingredients. If you have a small kitchen the only way to have enough counter space may mean keeping all of your appliances stored. Instead of putting away the crockpot that you use every week, give yourself a little more counter space to work with.
When you expand your kitchen with an island implementing Solid Surface countertops, you get all the additional space you need. Additional counter space means prepping for dinner is easier. Plus, you'll have additional storage space in under-counter cabinetry.
Make Cooking Social
We know cooking can be kind of a bummer when you're standing in the kitchen all alone. So, try making cooking a social occasion by getting an island that doubles as a breakfast bar. Your new island could even have its own built-in cooktop. That means you can cook up the morning pancakes and offload them directly onto someone's plate.
Cooking right next to a breakfast bar gives even busy families a good time to stop and say hello. Get the latest on your kids' school projects or social lives while they have a bite to eat. Make plans for a weekend dinner date with your spouse before you head off to work. Combining breakfast time with social time is a win-win no matter what your schedule looks like.
Customize Your Kitchen Island
One of the coolest parts of expanding your kitchen with Solid Surface is the customizability. Solid Surface is made using a liquid compound which is put into a mold. Therefore, if you want your countertop to be uniquely shaped, we can work together to achieve that. Want a kitchen island bar that's curved to accommodate many diners? We can do it!
Some other great options for customizing your Solid Surface breakfast bar are multi-level counters, a Solid Surface sink, or multicolored countertops. We can combine pieces made with different colors, create swirls of color, or many other effects. Ask us about the possibilities when you call.
Expand Your Kitchen Durably
One of the best qualities of any Solid Surface product is the durability. When you get a new kitchen island with Solid Surface countertops, you know it will last for many years without issue. Solid Surface is hard to damage and easy to repair. Even if you managed to crack the entire countertop in half, it could be easily repaired by applying more of the liquid compound to the broken edges, like glue. When the compound dries, it's as hard and sturdy as the original counter.