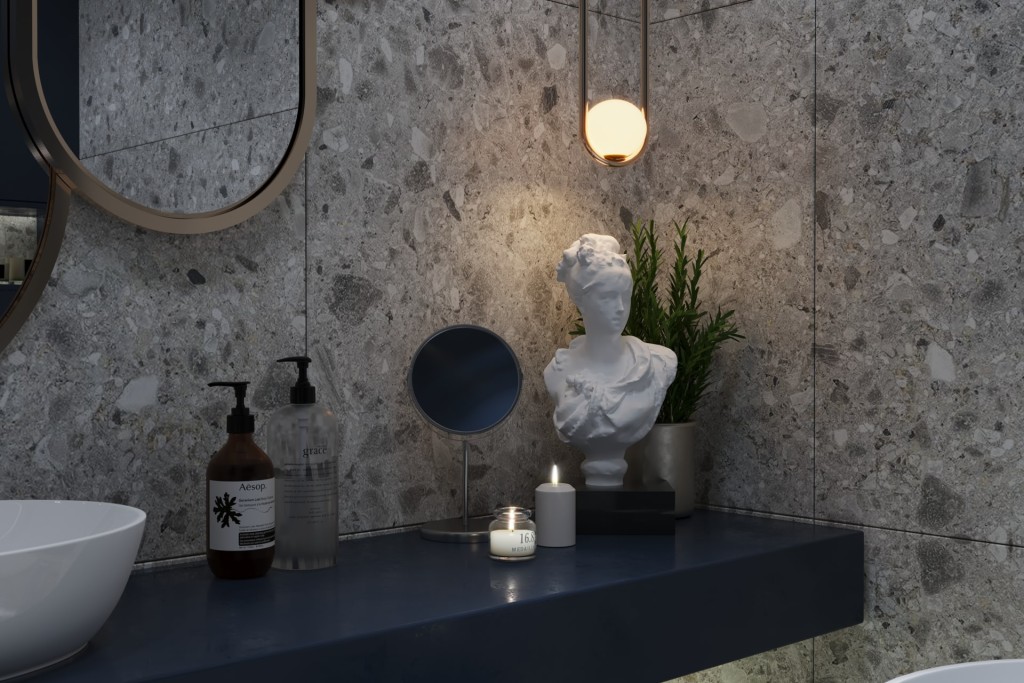 It's amazing how important floor space is in a bathroom. The perceived size of a bathroom has a lot to do with the visible floor space. That's why, without a bulky cabinet taking up tons of floor space, a bathroom feels way more spacious. Plus, it looks better. What do we mean exactly? We're talking about floating bathroom countertops.
Floating Bathroom Countertops
Floating bathroom countertops are a great way to save on floor space. Plus, they make your bathroom design really pop. If you like modern or contemporary design, this is a fantastic way to bring your bathroom into that sphere.
However, if you often utilize your under-sink storage – usually in cabinet form – you may have concerns. Where do you keep your extra toilet paper and soap? We're way ahead of you!
Alternative Storage Solutions
There are a lot of alternative storage solutions that you may find you like even more than a cabinet. Step one is moving anything you don't use regularly to a storage closet. Large packs of toilet paper, backstock of shampoo, and cleaning supplies should be moved to a more general closet. Unless your bathroom is massive, you probably need the extra space in there.
However, we know there are things you need to keep in the bathroom. For example: backup toilet paper and your after-shower skincare products. For those, there are better storage methods than piling them into a cabinet.
Backup toilet paper should be stacked in a toilet paper stand. If you don't have space or money for one of those, we recommend a tidy 2-1 pyramid on the back of the toilet tank.
Skin and hair products can be kept in a nice basket on the countertop. Or, if your bathroom is too small to have much extra counter space, behind-mirror storage is best. A mirror that opens up to reveal storage behind it can fit quite a lot. Most commonly considered a medicine cabinet, these spaces are equally useful for lotion and dry shampoo.
Towels, washcloths, and hand towels are best kept in a linen closet. However, if you prefer to keep them on-hand in the bathroom, we get it. Stack them neatly in a decorative laundry basket and keep it under the sink. We know what you're thinking: doesn't that defeat the purpose of removing the cabinet? But, it doesn't! The basket will still leave extra space and is also easily removable if more floor space is needed.
Durable Countertops and Sinks From Corian
Now you're probably wondering where and how you would even get floating bathroom countertops. After all, those aren't usually lying around in stores. The solution is easy: give us a call at Solid Surface Fabricator.
Solid Surface is incredibly durable, customizable, and beautiful. Want a floating bathroom countertop with a sink built into it? We can do that too. Call us if you have questions, need a quote, or would like to make an order.