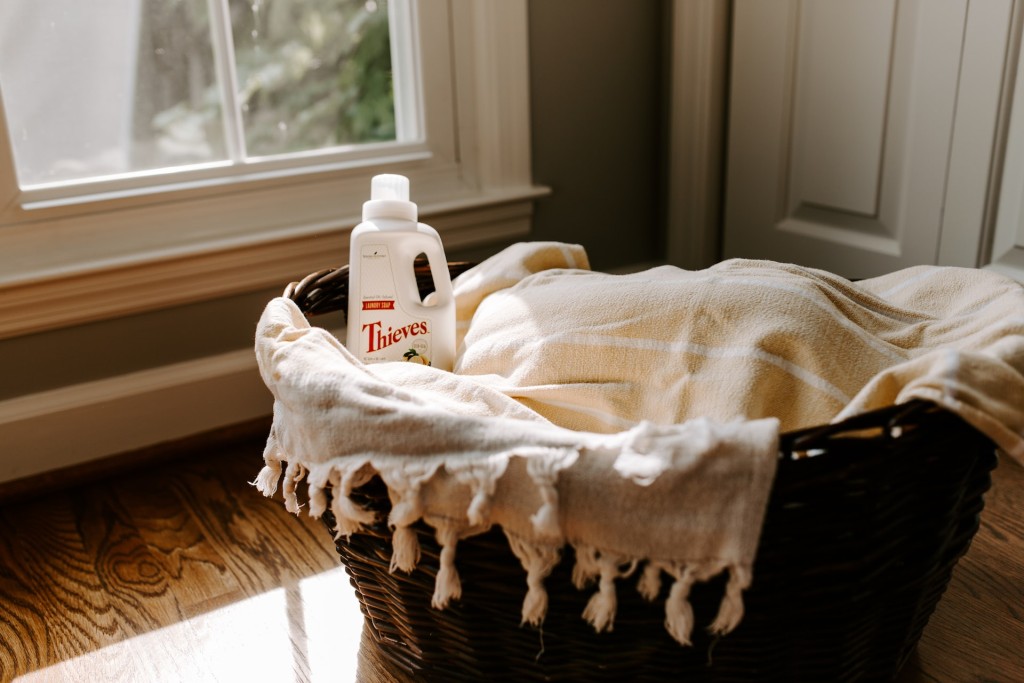 Does your laundry room need an improvement in quality? Or, are you just now making the leap to having a separate laundry space? A high quality laundry room will really change the way you experience everyday chores. The first step to making that improvement worthwhile is investing in good laundry room countertops. Solid Surface is exactly the way to do that.
High Quality and Durable
If you're going to be using your laundry room nearly every day, you're going to need some high quality countertops. This is a counter that will have laundry baskets slid on and off of it constantly. It will have to hold heavy bottles of soap, fabric softeners, and more.
Solid Surface is perfect for high-traffic areas in the house. After all, it stands up to the every-day hustle and bustle of cooking in houses all across Canada. It can handle your laundry room traffic just as well. That's because, Solid Surface is made to last. Starting as a liquid compound that hardens like cement, this material can take a beating.
Plus, it's easy to fix up if it breaks down. Broken Solid Surface countertops can be put back together by simply gluing the pieces together with more of that liquid compound. When the "glue" hardens, the whole piece is as strong as it started.
Custom Color and Shape
If you've got an eye for design in your home, you won't want just any countertops for your new or improved laundry room. Fortunately, we don't expect you to compromise. Solid Surface is available in virtually any color. We mix the color into it when it's still just a liquid, so the color can be adjusted and customized before it's ever even a countertop.
Plus, the shape doesn't have to be a simple rectangle either. Most countertops might be rectangles, but it's only for simplicity's sake. You don't have to choose the simple route when relying on Solid Surface. In face, you can customize the shape of your laundry room countertops to your heart's content. Go for curved corners, get built-in shelving, opt for a trash hole cut into the surface, and more. If you can imagine it, we can probably do it.
No Need for Cabinets
You may be used to laundry room countertops coming with a set of cabinets beneath them. However, these aren't mandatory. Cabinetry is great for storage and is an easy way to support your laundry room countertops. However, without them, Solid Surface countertops can be supported just as well by the wall. A few bolsters can mount your new laundry room countertop to the wall with ease, leaving a whole lot of free space beneath it for installing your own custom shelving, stacking laundry baskets, and more.
Waterproof and Easy to Clean
Another thing on the list of laundry room conveniences that come with Solid Surface is that it's waterproof and easy to clean. A lot of countertops are really not easy to clean. For example, tile countertops come with a lot of grout ridges that can collect spilled laundry soap or grow bacteria. Laminate countertops often have seams at the corners where two straight counters attach to each other. These seams collect a lot of bacteria and dirt.
Solid Surface countertops are completely waterproof and stain proof. Stains can be easily buffed out by sanding the counter down and removing the stained area. Plus, they're easy to wipe down without worrying about gunk collecting in the seams – because there are none.
If you're ready to get yourself the perfect laundry room countertops available in Toronto, call us at Solid Surface Fabricator and let us know you're looking to order.