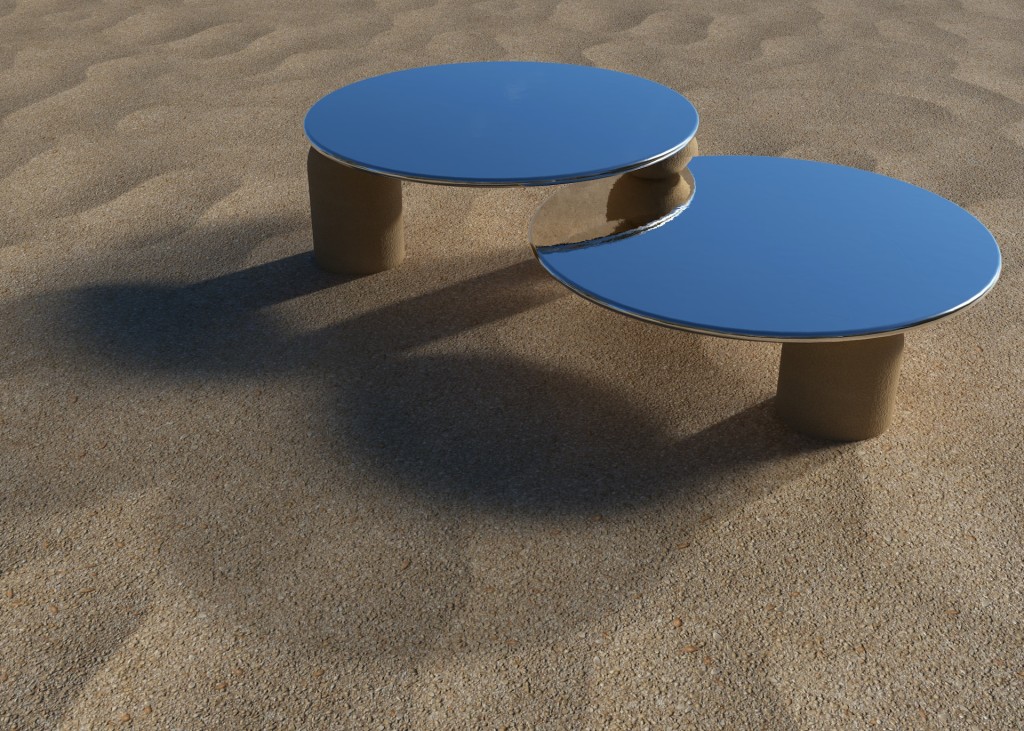 Solid Surface is well known as a countertop material, but is that all there is to it? Of course not! This versatile material can be used to craft virtually anything you want for your home. But, while the possibilities are endless, let's focus on something simple that could change your entire interior: your coffee table. A coffee table is the center of everything you do in your living room. A Solid Surface tabletop for your coffee table would bring a whole new dimension of design into question. Here are some of the possibilities.
Simple and Colorful
Coffee tables don't need to be all that complicated! In fact, sometimes simple is best. But, simple doesn't have to be boring. In fact, Solid Surface's endless variety of colors is anything but boring. If you enjoy colorful accent pieces in your home, a bright, colorful coffee table from Solid Surface is exactly what you need. You can get your Solid Surface coffee table in any color you can imagine. Brighten up your home with something that accentuates your interior design and pops out from the background.
Interesting Patterns
When you buy a coffee table made of Solid Surface, you can get it in any color you want. Not only that, you can get it with as many colors as you want. Create a paint-splatter design, get stripes, swirl the colors together, or ply together old scraps like Solid Surface particleboard to get something eye-catching and unique.
No matter what pattern you go for, we can make it happen. The versatility of Solid Surface allows us to cut it, sand it, connect separate pieces, and more. That makes for a virtually endless supply of patterned coffee table designs.
Illusion Designs
You can do more than just make a standard coffee table with Solid Surface. In fact, you can even go so far as creating illusion designs with it. For example, you can create a tensegrity table with it. What is a tensegrity table? Why, it's only the coolest challenge of physics you can create for your home decor. Tensegrity tables are made of two pieces – a top and bottom piece – that are held together only by wires. They don't touch, and they don't directly support each other, but they don't fall apart.
Custom Coffee Table Designs
No matter what kind of coffee table tabletop design you want, you can get it from Solid Surface. Customize your tabletop with ease by relying on this versatile, durable material. It'll last you forever if you take good care of it and repair it properly in times of need. Just give us a call if you're ready to improve your living room interior with Solid Surface.