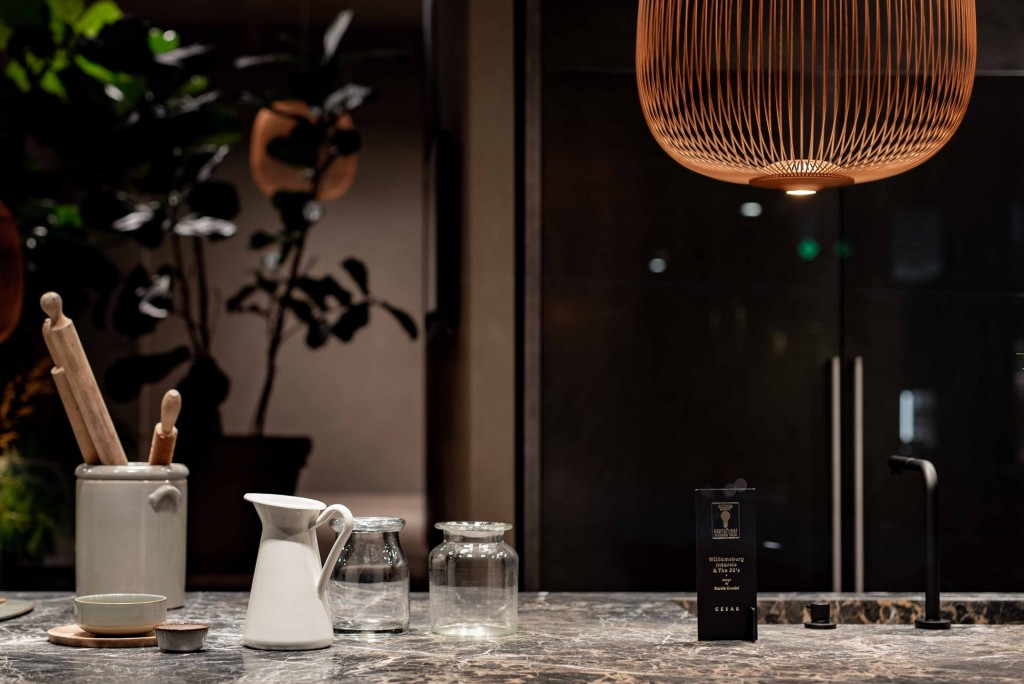 Are you a fan of stone countertops? If so, we have some great news for you! There's something just as appealing with even more to love: Solid Surface. What is it about Solid Surface that makes it better than stone countertops? Well, it's not just one thing. Therefore, let's take a closer look at all of the ways Solid Surface can mimic stone and then take things one step further.
Fully Customizable Color
Solid Surface is made in a similar way to concrete. It starts as a powder and is mixed with water. This causes a reaction that then hardens the whole compound into a solid. That powder is where we put our Solid Surface color, meaning it's completely customizable. This completely customizable color allows us to mimic the designs, patterns, and colors you would find in stone countertops. If you like to get a bit creative with your interior, you can even mimic stone patterns with colors you wouldn't find from stone countertop manufacturers. It's completely up to you!
Stronger
While natural stone countertops are beautiful, they do have one fatal flaw: they aren't terribly hard to break. Dropping a heavy, cast iron pot a few inches onto the surface of a stone countertop can leave an unsightly crack across it. Not only is this painful for your wallet, it's painful to look at and destroys the otherwise sleek appearance of stone.
Solid Surface is less brittle and less prone to cracking, denting, scratching, and chipping. Enjoy your stone countertop appearance without your stone countertop fragility. You deserve something that lasts as long as you do.
Easier Repair
While Solid Surface is less likely to become damaged, in the event that it does, it's easy to repair. Unlike natural stone, which is impossible to repair without leaving a scar, so to speak, Solid Surface can be mended seamlessly. Cracks can be filled with more of the same compound and then sanded down. This will leave your countertop looking as if it was never damaged to begin with.
Likewise, if you scratch or dent your countertop, it can be sanded smooth as new. Because Solid Surface is made of a liquid compound, its patterns and designs go all the way through. There's no risk of sanding through an outer layer or destroying a coating, which means Solid Surface can stand up to your most ambitious cooking projects.
More Creative
Want something more creative than a plain, rectangular countertop? Natural stone has a lot of limitations in shape. When buying Solid Surface, you can order that stone pattern you love without the limitations in shape. Get yourself a countertop that curves around your workspace, slopes down into a table, or that becomes a built-in breakfast bar. Natural stone countertops could never.
More Affordable
One of the biggest benefits of ordering Solid Surface is the price drop. Natural stone countertops have a massive price tag on them. For all of the ways Solid Surface is superior, it still costs less. That's because it's easier and more practical to make countertops with it. Therefore, it's an easy choice which to go with. Give yourself a kitchen counter with longevity, creativity, and reparability. Give yourself Solid Surface.